Well, I am the world's worst mod. Or at least livejournal's, anyway. Right. I recently read Good Omens by Terry Pratchett and Neil Gaiman, recommend it muchly. Think Monty Python in Soho with angels and lots of philosophy. Er, the beginning summed up in comic form here. A lot of the base material is taken from the Bible, like the "flaming swords" bit, but it's loose and does not go against the Bible. Fiction off of it, really.

So. I took my two favourite characters, Aziraphale (An Angel who owns a Bookshop, which really should be a collection and not a store, as he doesn't like selling the books) and Crowley (An Angel who did not so much Fall as Saunter Vaguely Downwards) and bought them a house. Crowley's eyes are like fire, and therefore he wears sunglasses. They've been friends for centuries (known each other for six thousand years, what did you expect anyway?) and often go and get sloshed together. Good thing about not being human; the state of your liver doesn't matter. However, sometimes they do get "inconveniently discorporated" and then they have to work through the red tape of either bureaucracy to get a new body. The general rule is angels have to make an effort in order to have sex of any kind. Aziraphale tends to bend the rules very gently, of course. He's a bit old-fashioned but...



Actually, let's start at the beginning. Watch very closely.

This is Crowley.*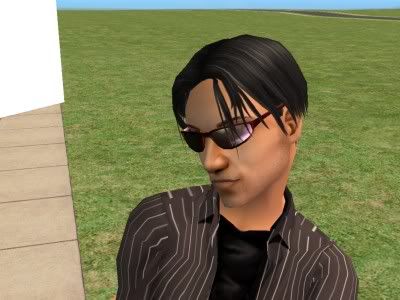 This is Aziraphale. And Crowley.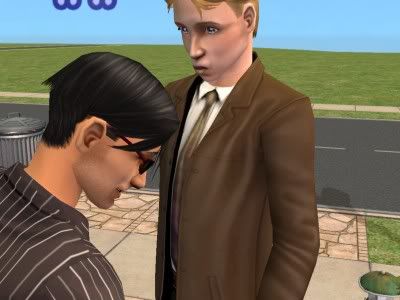 They like to talk. A lot.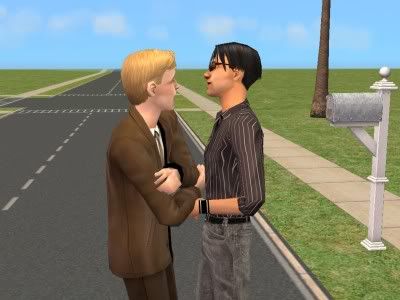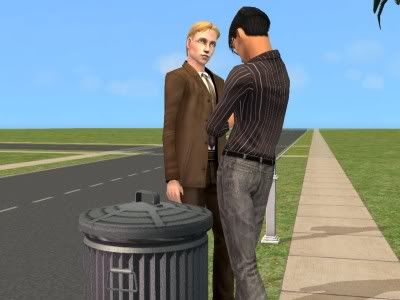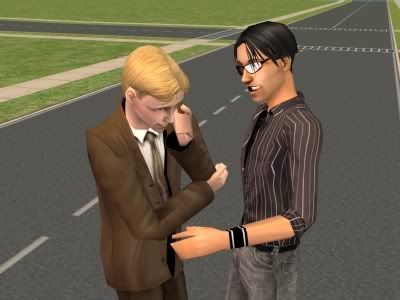 The angel is SUCH a girl, sometimes.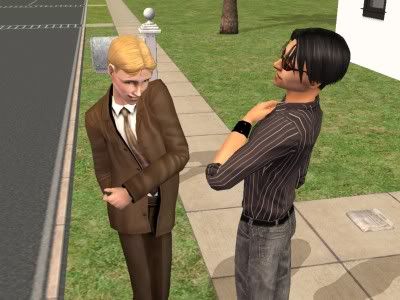 And sometimes, during those talks, Aziraphale feels a little bit stoned.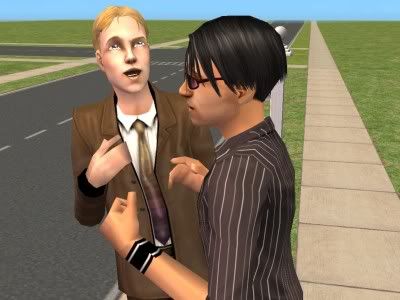 Aziraphale also likes to give hugs. Normally this wouldn't be cause for confusion, but. His eyes. Possessed much?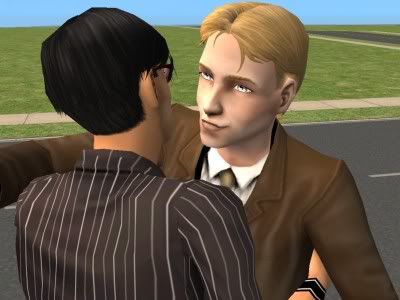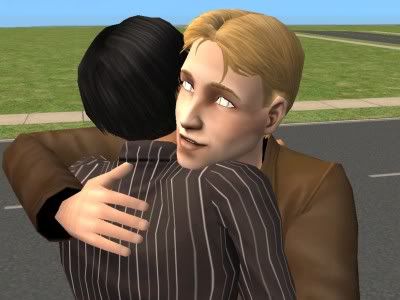 Oh, wait...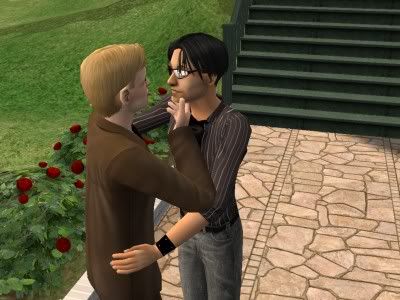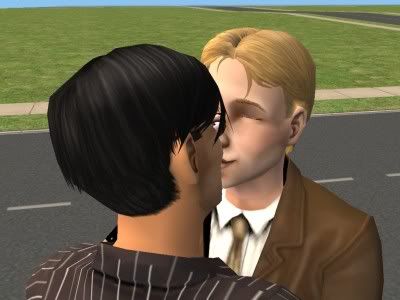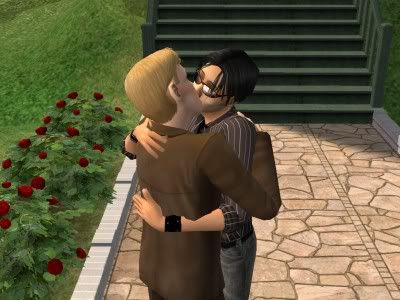 That's not hugging!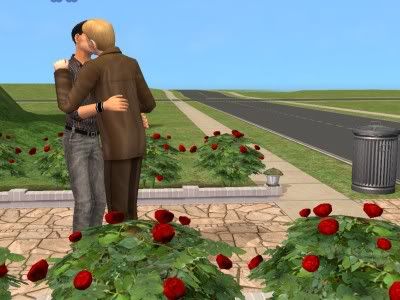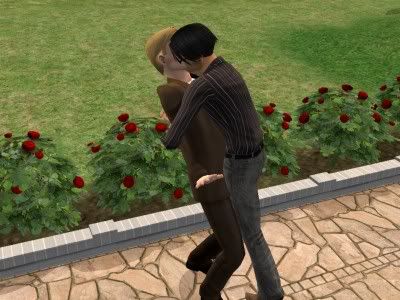 Aziraphale! Crowley! *sighs* Whatever.

So they buy a nice big house. Crowley agrees, and they split the decoration. Or will, when they have a moment to spare. At the moment Aziraphale's winning.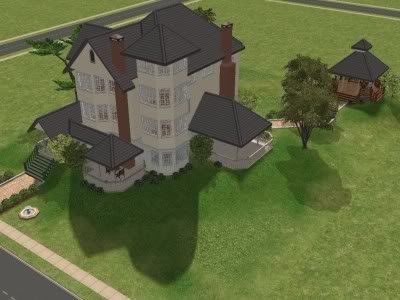 It's a bloody big house. Aziraphale really likes it.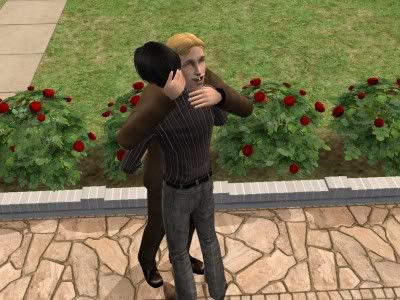 Crowley really likes Aziraphale.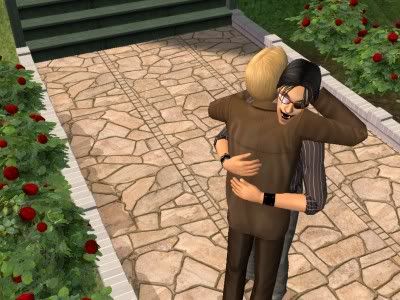 They buy it for this: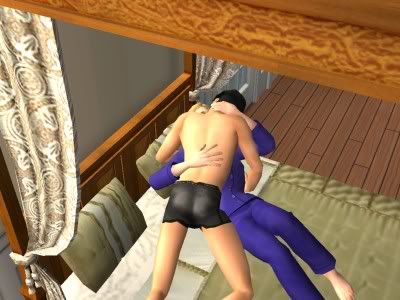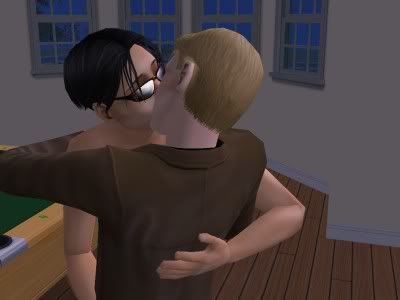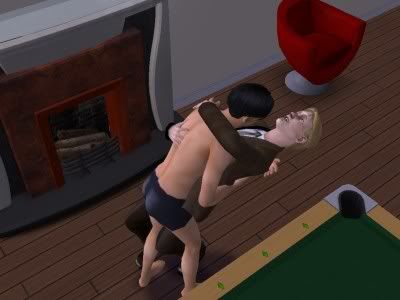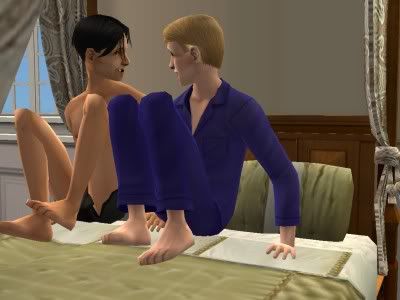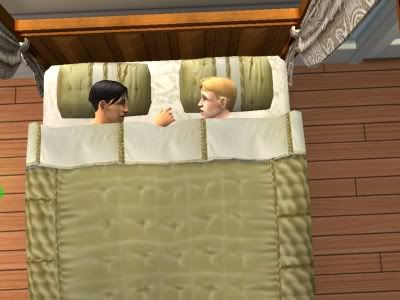 Crowley likes to work out and show off! Wonder what he's preparing for?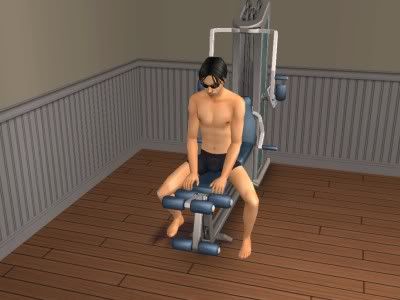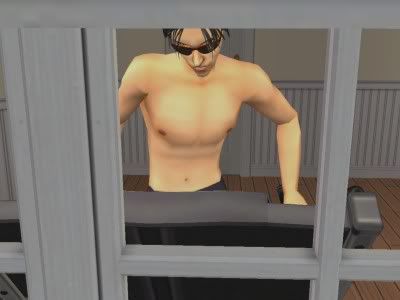 He doesn't seem to be doing very well at all...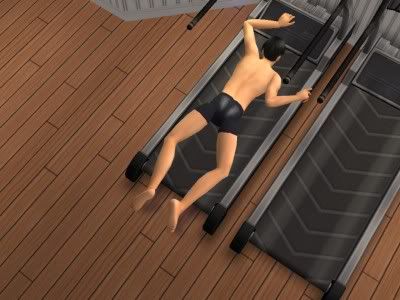 But look at that bum!**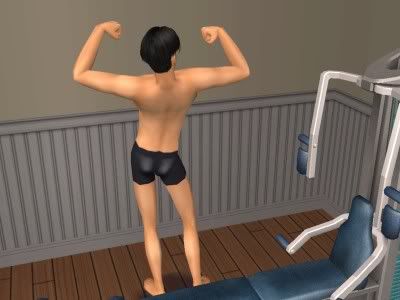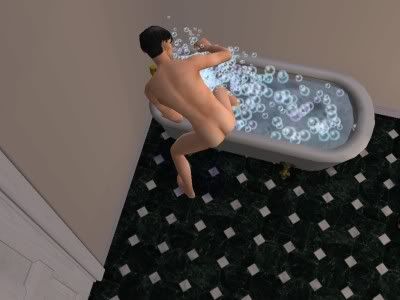 Back to their jobs for a sec. Crowley has a little run-in with the papergirl.

Crowley: Getting into trouble?
Papergirl: Yeah, just the usual. Stealing from people's fridges and such.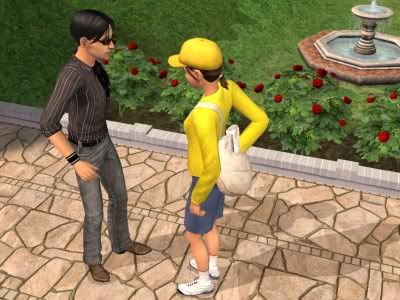 Crowley: Oi, Hell! Here's one for you!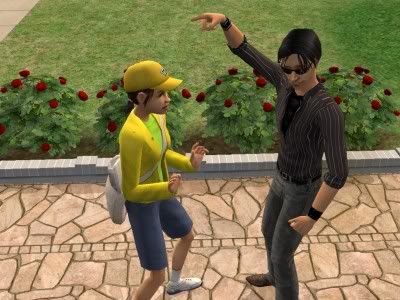 Papergirl: *face of doom* You're the one who tempted me! *pokes*
Crowley: Who, me? You're accusing me? *looks hurt*




How cute are they! (This would be all Aziraphale's doing, of course. Demons don't Hold Hands.)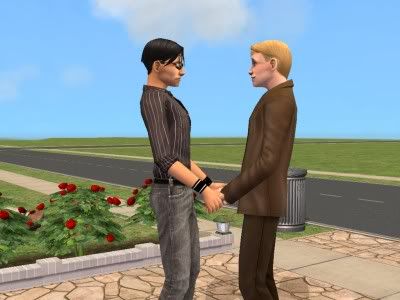 Life goes on in their little house...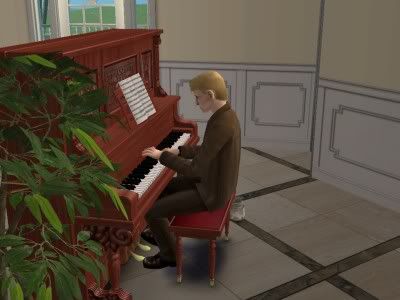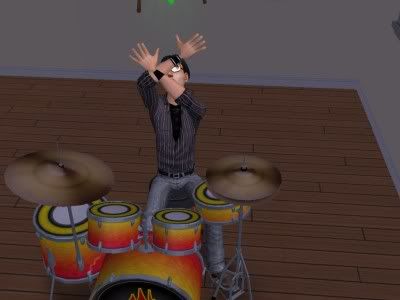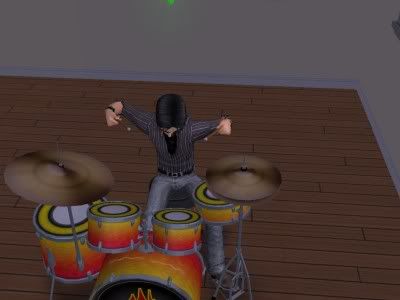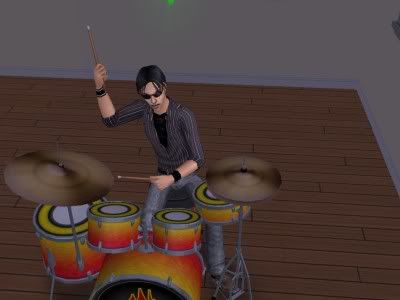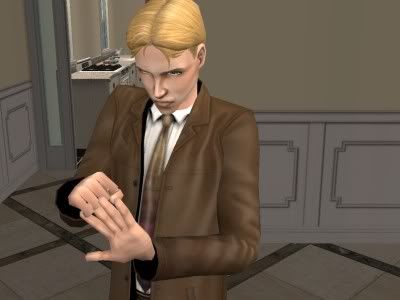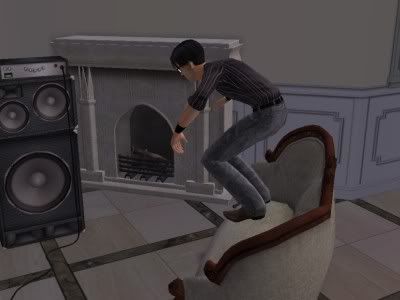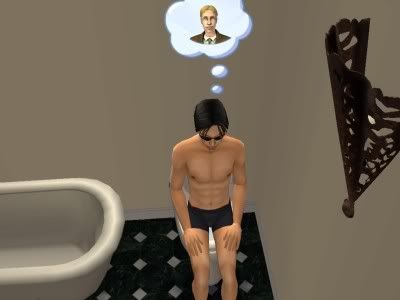 And so on and so forth.

BUT THEN:

Aziraphale is pregnant!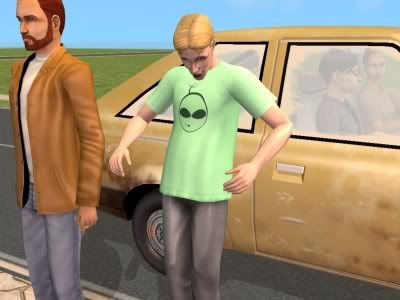 The demon is shocked!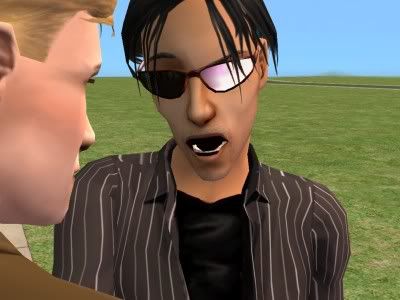 But does the human thing anyway.




No, the other human thing.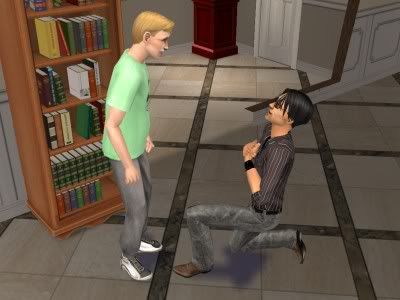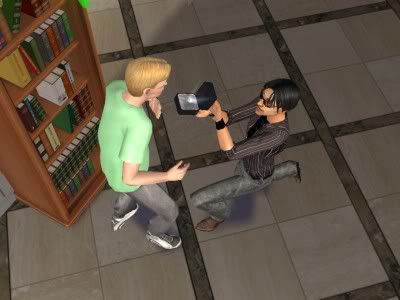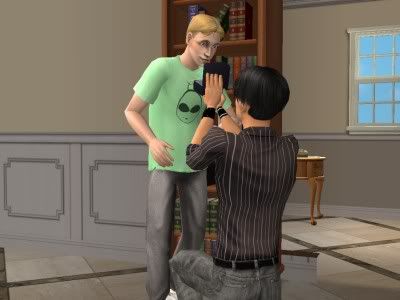 What will the half-demon, half-angel look like? Will it be a boy or girl? (In other words, nanana I'm not telling you just yet. Suspense, and all. :P)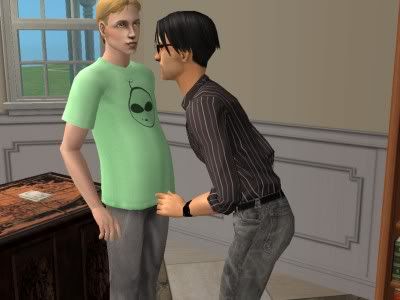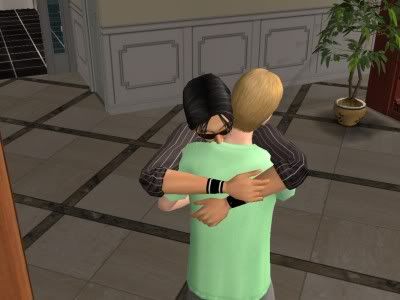 The prospective parents!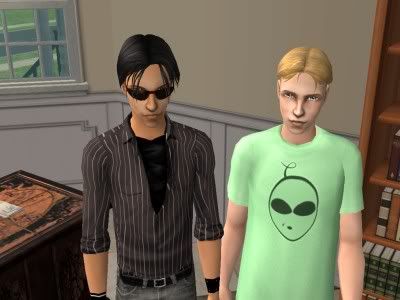 Poor kid.


* For all non-GO fans, the asterisk and footnote are practically mandatory. Also, in the Beginning, his name was Crawly, but he doesn't much like that.

** The author would like to apologize for the sheer amount of Crowley!bum shots. It's just a very cute bum, yeah?