Over at the Skin Testing Ground, we have a new neighbor.
The Jones family moved into a little white house on Shelf Way. Indiana seriously considered an opening in the Science trak, giving up his long held dream of becoming a Jedi, but took a career in Archaeology.

And the neighborhood Welcome Wagon came over to meet him.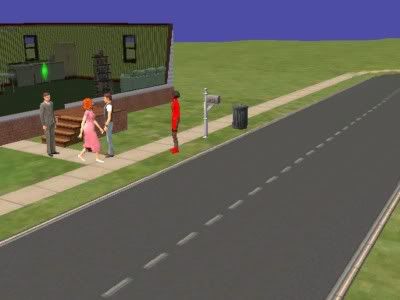 Molly Weasley has just stepped out of the way, so her new "back-fence neighbor" can greet Han Solo from around the corner and Dejah Thoris from around the block.

The Jones house is sparsely furnished, with little in the way of entertainment. So Indy makes his own fun after the neighbors leave.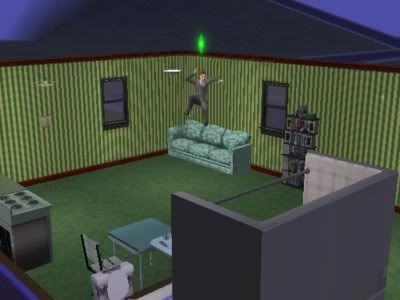 Bored with himself, he calls the taxi for a trip to the LOC community lot.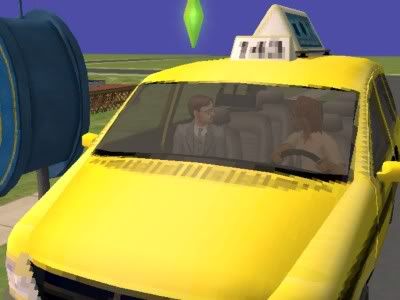 He plays Myshuno with some men from the neighborhood, plays some pinball, and checks out the new restroom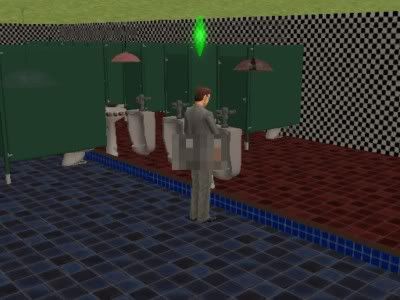 Then it's home to write in his diary about chess with Dejah's husband, John Carter.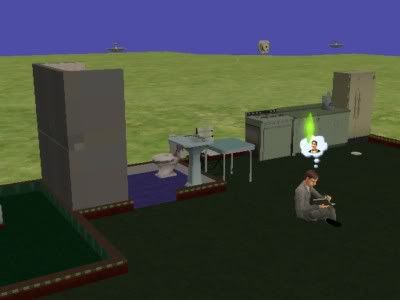 So far, he's a digger on the track (for $200/day), which means he's had 1 promotion. 4 more body point and a logic point are needed before the next promotion. (he's got 2 cooking points which means he can make jello, spaghetti and grilled cheese.)

He has 2 friends: Han and Dejah. Not bad for 3 days into his first week.